The college includes a large playground(Outdoor). The college has a 200 meters Synthetic Athletic Track in March, 2011 .Now the college has the facility of hockey Turf mini Hockey ground.Intensive training is imparted under expert guidance. Each year, students of Vivekananda College achieve notable distinctions, and many of them are selected for All India Inter- University and National tournaments. Facilities are provided :- Outdoor Athletics(track) Hockey turf badminton ,baseball ,netball ,Archery ,handball. Indoor Indoor gymnasium for welfare of the students.but there is no yoga centre but a fully equipped Indoor gymnasium.
Sports room and Gym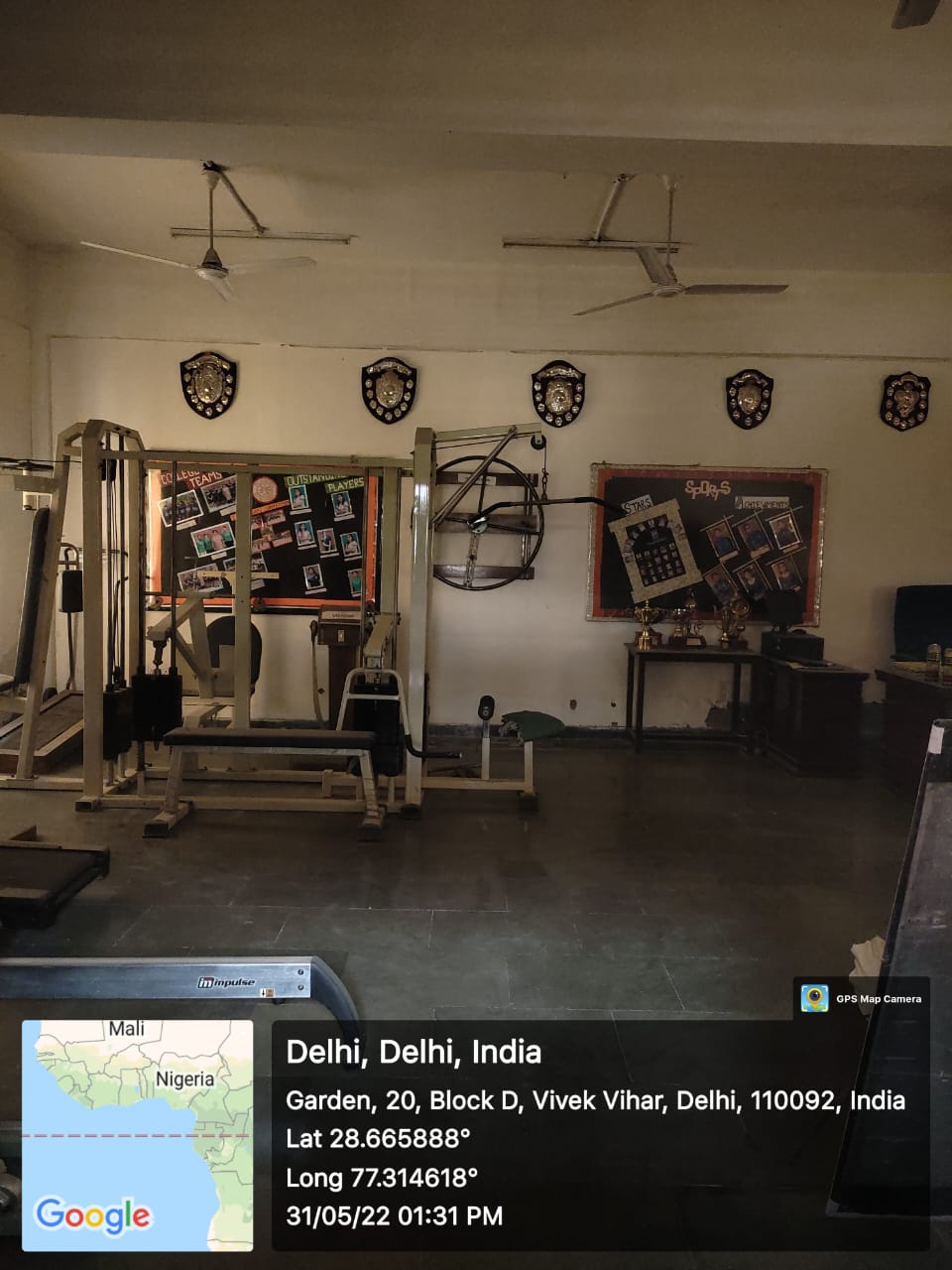 Hockey Turf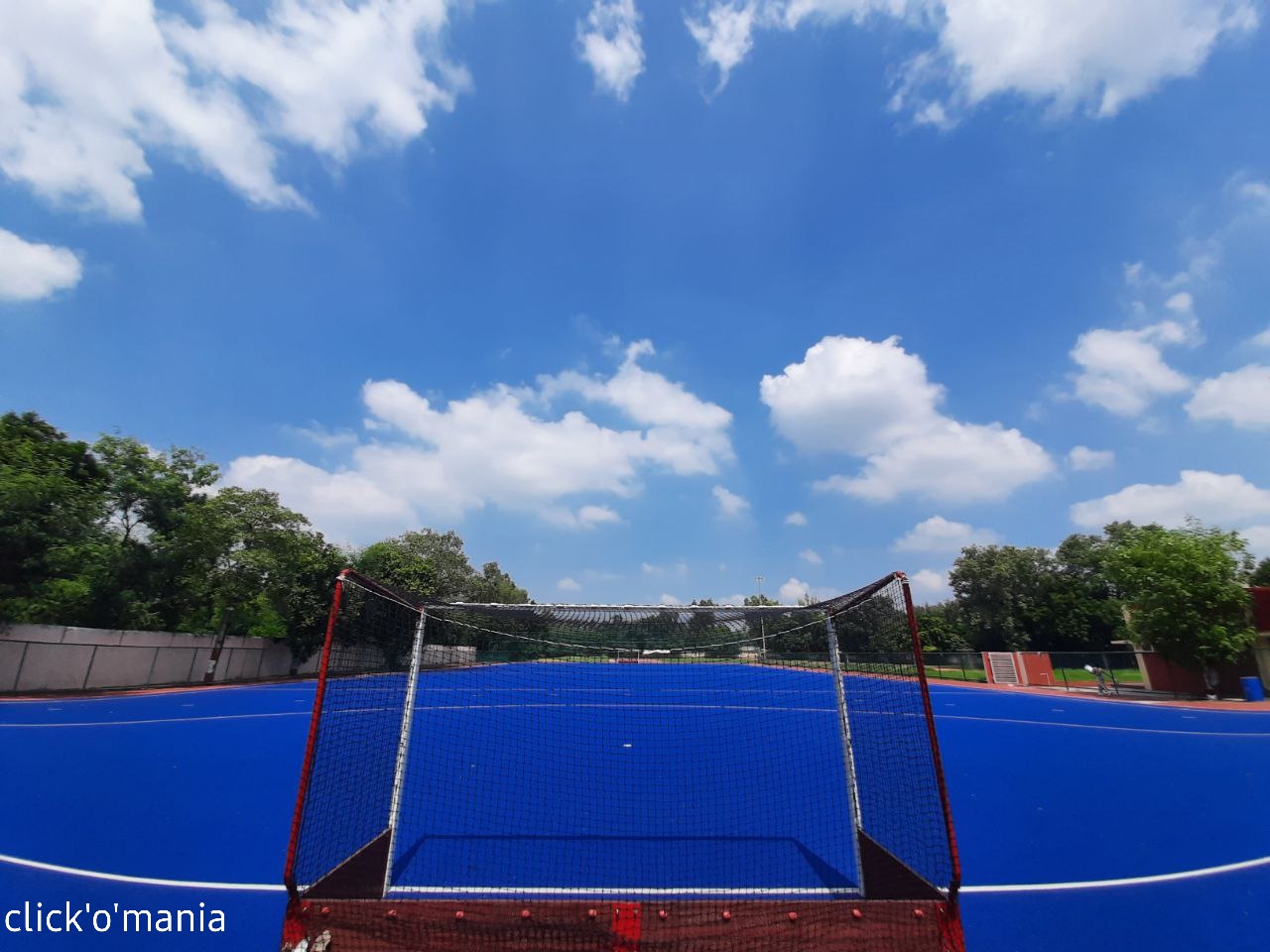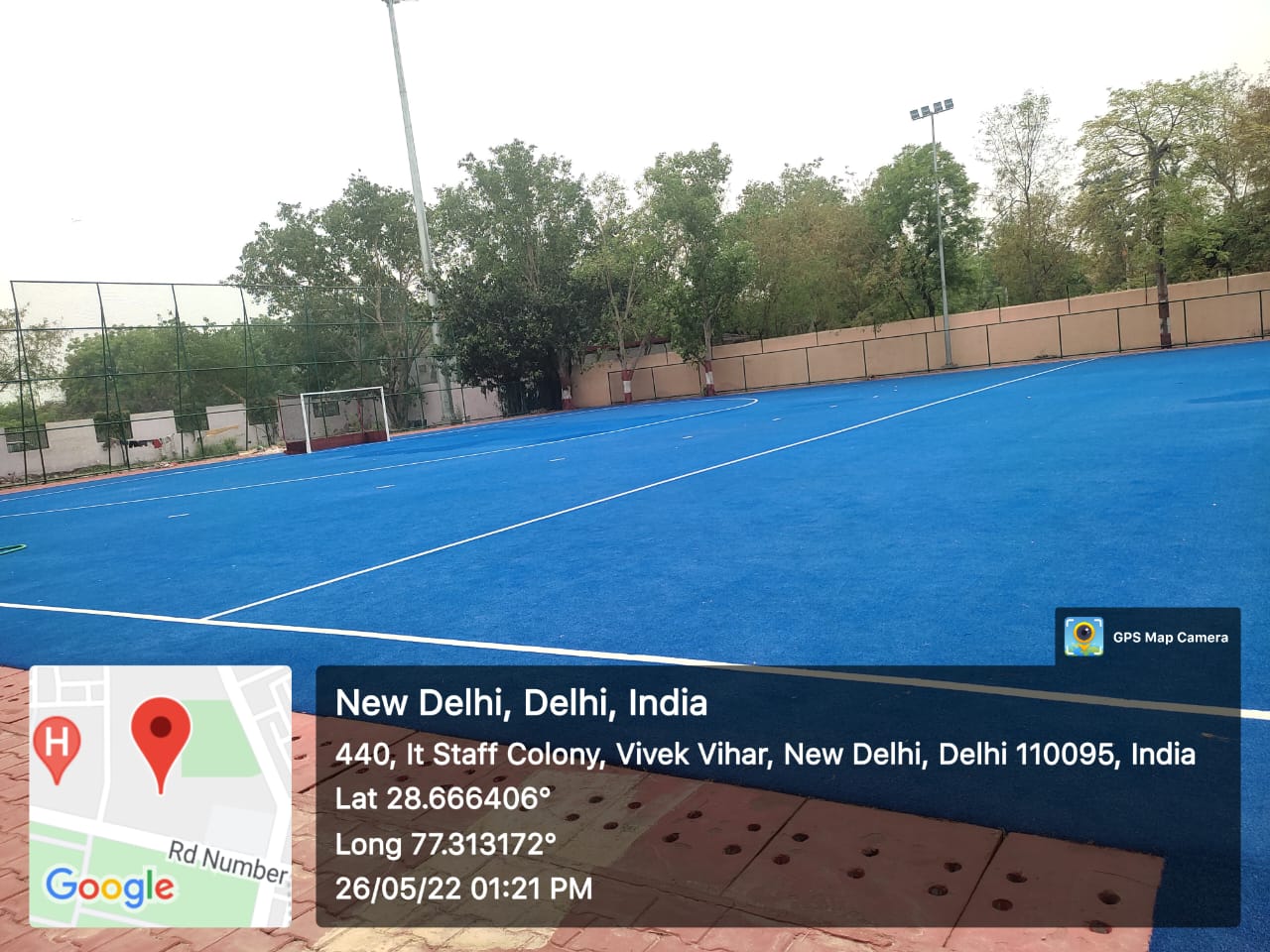 Synthetic Athletic Track
college has one 200 meters Synthetic Athletic Track which is made in March, 2011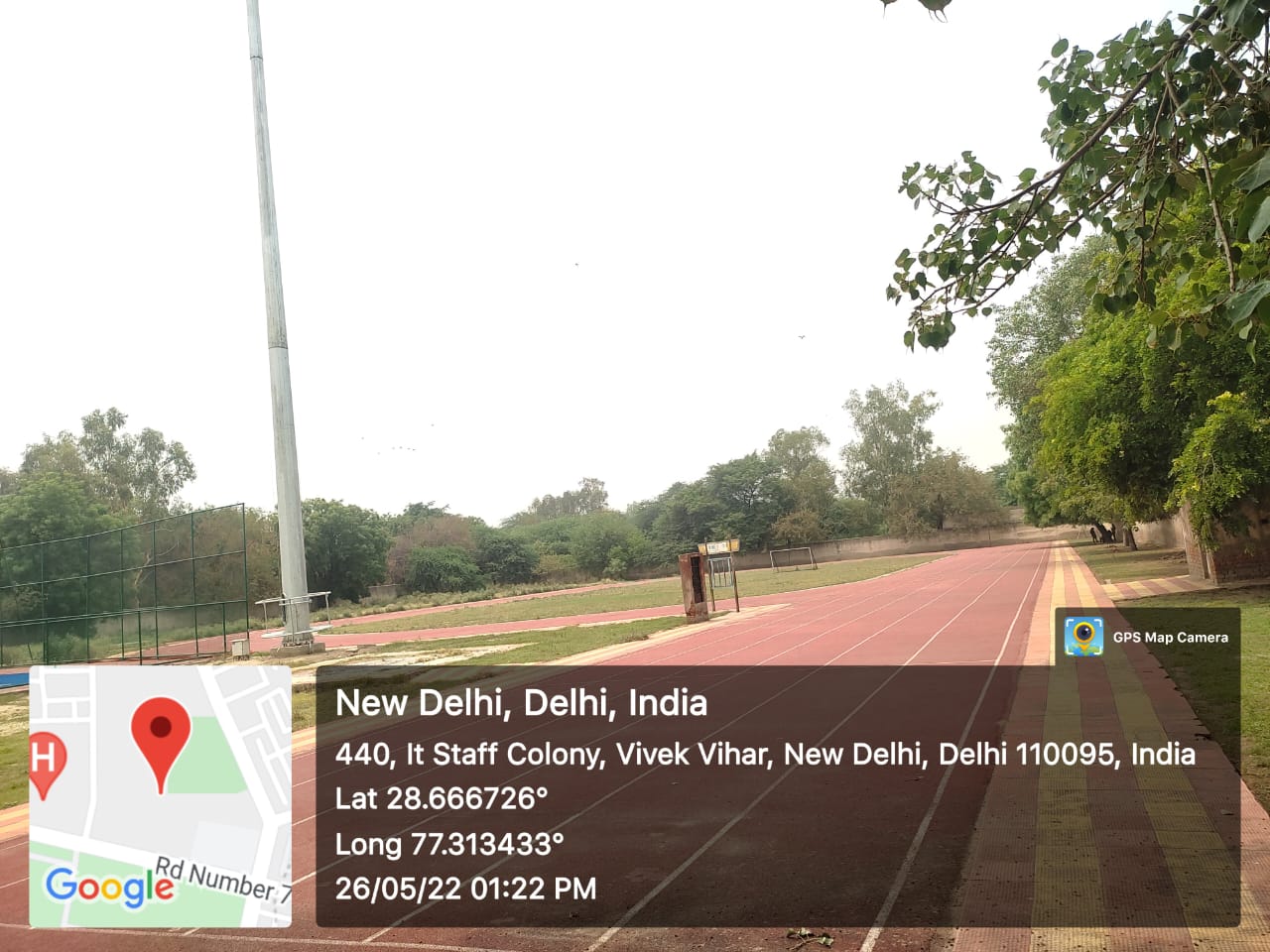 Open Stage
college has open stage facility for culture activities as well.Spacious place where many student can perform and can accommodate large audience from three sides.