Various departments and societies of the college organise study excursions in and around Delhi, and also outside Delhi. Students get acquainted with historical monuments, social, cultural, and environmental contexts and concerns.
The Department of History organised a trip to historical monuments (Qutb Complex, Hauz Khas Village and Humayun Tomb) on 07 February 2023. The teachers explained the forms of architecture belonging to the Delhi Sultanate and the Mughal period.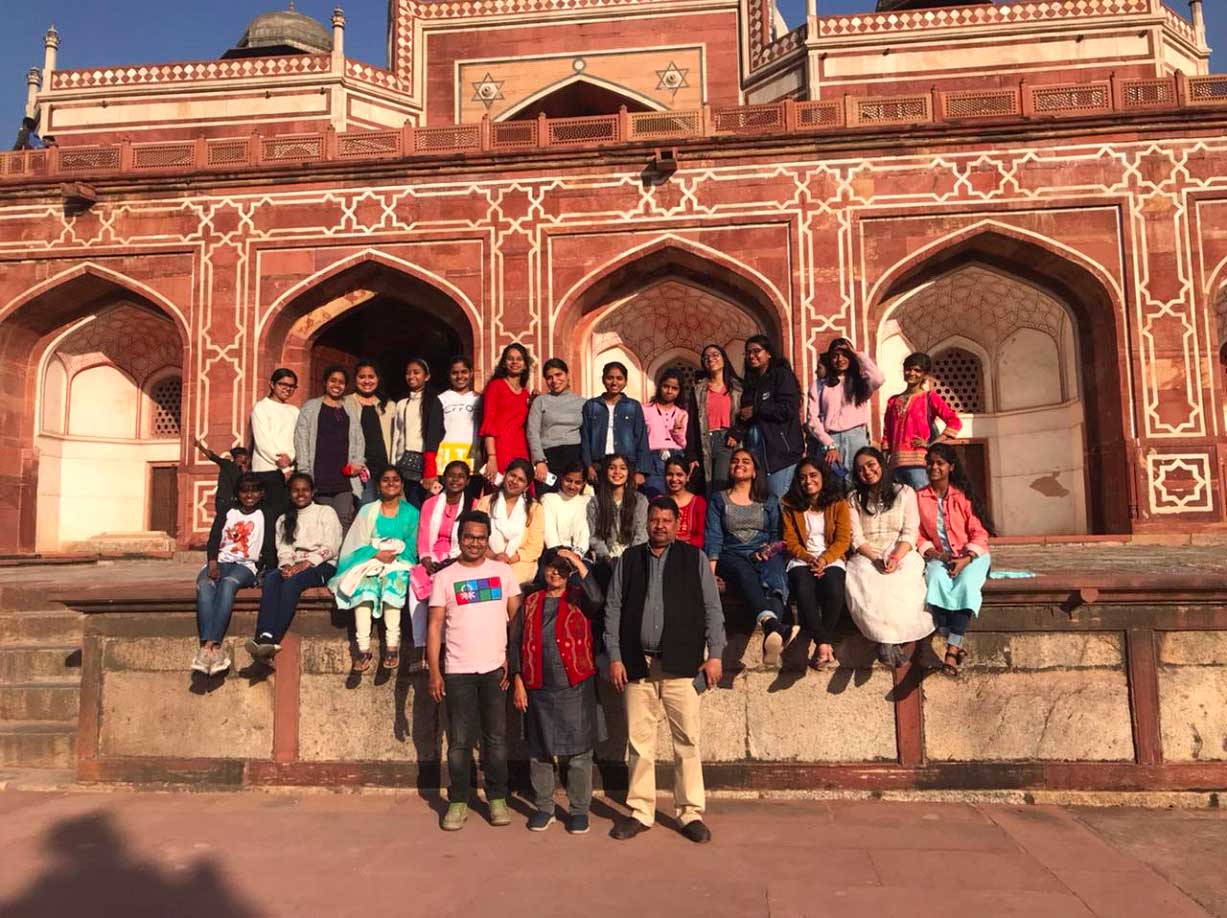 ---
The Department of Political Science conducted a visit to Lohagarh farms (Haryana) on 28 February 2023, to understand and appreciate the social and cultural diversity of India.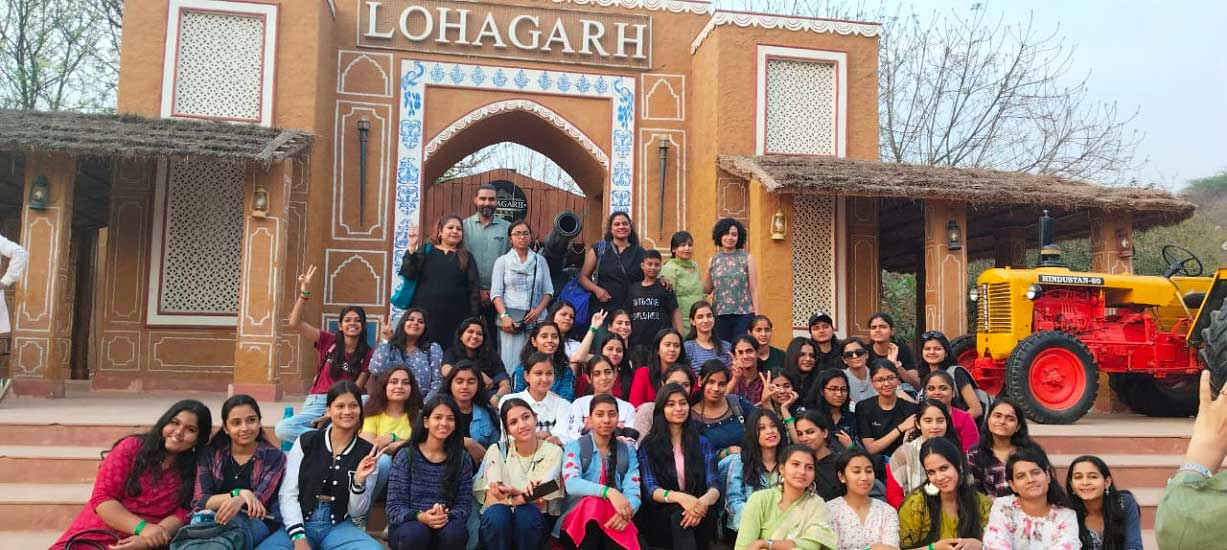 Report of the History Department's Educational Trip to Udaipur
An educational trip was planned and organized by Tulsi Chauhan without mediation of any travel agency and Sandhya Sharma, the Teacher-in- charge extended support. A group of 31 students escorted by Tulsi Chauhan, Dr Shahnaz Begum and Dr Sandhya Sharma left Delhi in the evening of 17.03.2023 and came back in the morning of 22.03.2023. The students visited Sajaan Garh Fort, Kumbhal Garh Fort, Ranak Pur Jain Temple, Haldighati, and Nathdwara, the historical Srinath Ji Temple. The group visited the Eklingi Temple in Kailash Pura which had legitimized the kingship of the Guhila kings in the initial phase in the process of State Formation in Mewar. All of us enjoyed boating in Fateh Sagar Lake. Saheliyon ki Baadi and Moti Maghrib were fabulous places which the students enjoyed. The visits to the City Palace, Jagadish Temple, Lake Pichhola and Karni Mata Temple were the destinations on the last Day. We has four days and we spent enough time to at all sites we visited. The students learnt a lot about the Mewar State and the Rajput Culture. They also enjoyed a DJ Night in spite of whole day long travel. We arranged a lavish dinner at Khamma Ghani for the students. It proved to be an educational cum excursion trip.